During the summer in a year that seemed to be filled with lockdowns I set a task to complete my crafting projects. I was given the opportunity of upcycling a vintage bicycle into a cafe sign.
The bike was delivered one afternoon, wheeled into my garden in a very wobbly fashion. Just what I have let myself in for? I took a look at the bike but through the many hours of work I could see ahead of me, I could see potential. A nice upcycling project.
This bike was screaming out for a bit of upcycling, no pun intended! It was after all heading for the rubbish tip I had nothing to lose.
I looked at the many layers of paint on the sign on the bicycle, they just had to come off. Too much bobbly, lumpy layers of paint which would not give a very nice surface to paint on. So…after many layers of paint stripper, brushed on, scraped off, brushed on, scraped off…I could finally see the original bike underneath!
"I loved painting this bike, it did take some effort to remove the 4 layers of paint! Black, white and 2 shades of blue!
Wouldn't it be great if those layers of paint could talk? As I worked on the bike, I wondered over the years who rode it? For which shop? A local butchers or bakers maybe? Carrying sausages or crusty bread? How many travels did it do? And did the bike have a squeak like Arkwrights?!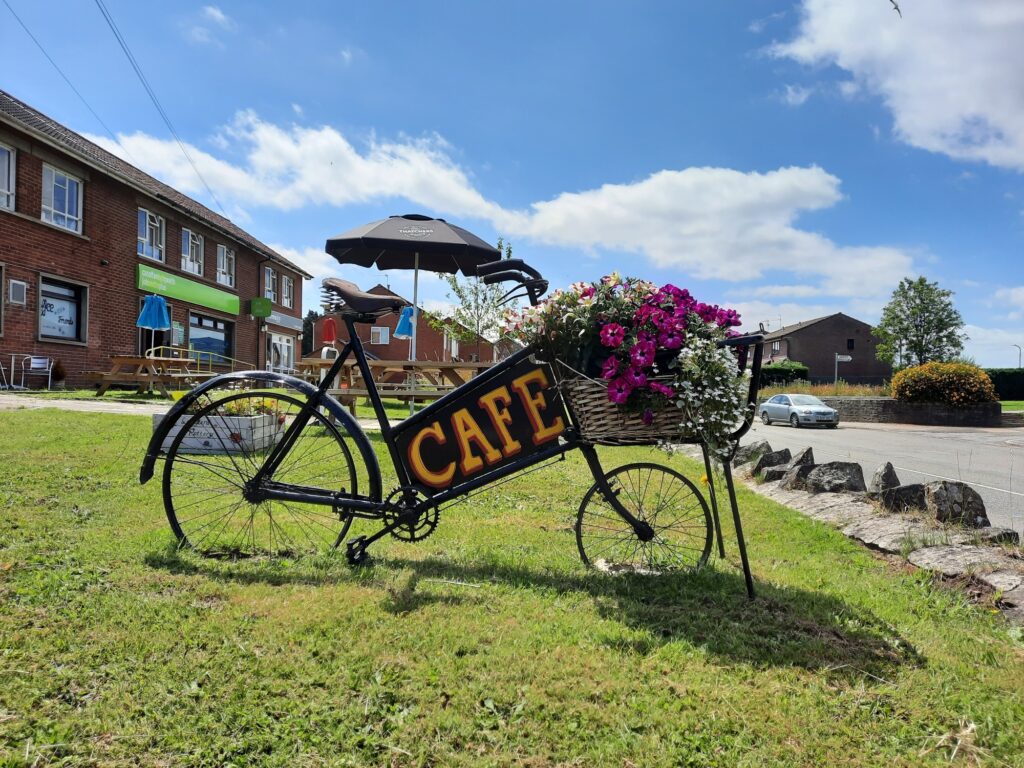 Its all restored and upcycled into a Café sign now, not bad for something that was heading for the tip!" Irene Quelch.