My life as a face painter has led me in so many creative directions from arts craft workshops, window art, chalkboards, murals to signs, public art trails and more! I am also a resident tutor at a local art centre that is a real hub of the community. There you will find me running tots time with the little ones and running arts craft workshops which are all affordable, achievable, and packed with fun! A wonderful way to learn a new skill, relax and enjoy the moment with friends.
From a young age I have always enjoyed art and after attending college I worked in printing as a graphic designer. A love of nature and the outdoors from my travels and holidays so my arts craft workshops do reflect. I fell in love with folk art from the canal narrowboat art to the more traditional folk art found in many countries. I absolutely love creating and want to share the experience and joy of creating with people.
Working with complete beginners, having created many templates to enable absolute beginners to feel comfortable and that the art is achievable. The workshops are carefully managed for each group and at the pace and comfort of the group. There are many topics from flowers to birds to help you create lovely crafted items also each person will go home with an item they have created! A perfect way to unwind, enjoying the moment of creating.
Recent groups have enjoyed my workshops as part of their well-being week. If you have a group in mind, please do get in touch.
I love it….as long as I have my brushes in my hand and a good cuppa nearby that's all I need xx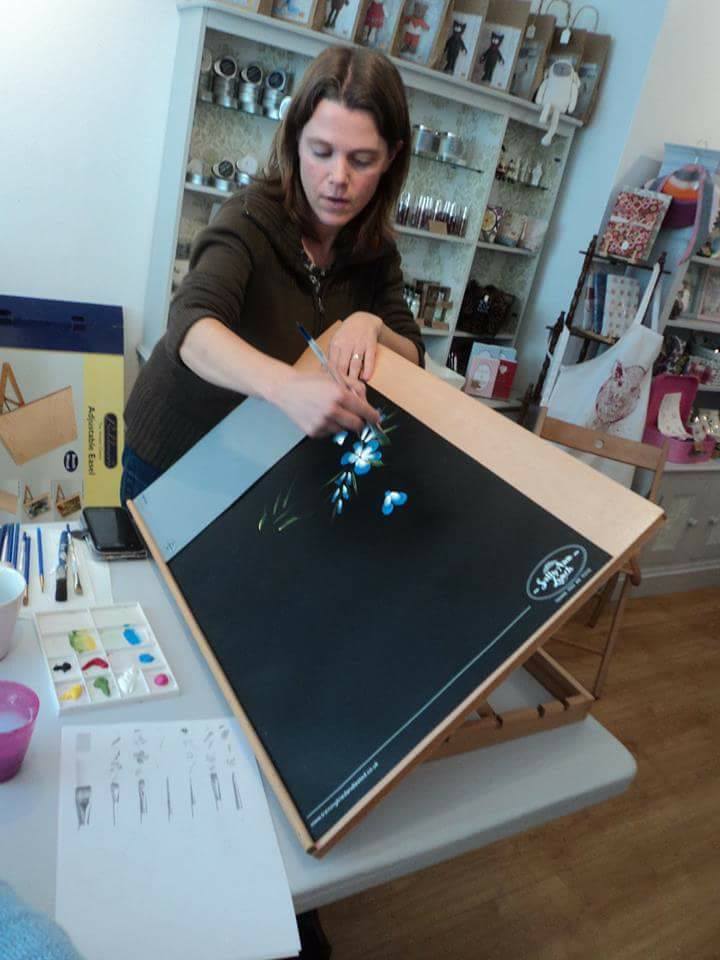 Click here for the latest craft workshops.