Do you have an idea for Public art murals and Community spaces that could benefit from an art mural, a chance to spruce up a wall or building?
Public art murals can be a more permanent fixture on your local village community hall, community garden or a business or residential building. Public art murals are for everyone to enjoy, brightening up the community space.
The right choice of artwork carefully chosen to suit the community space can lift and brighten the area. Creating a beautiful space for the community to enjoy.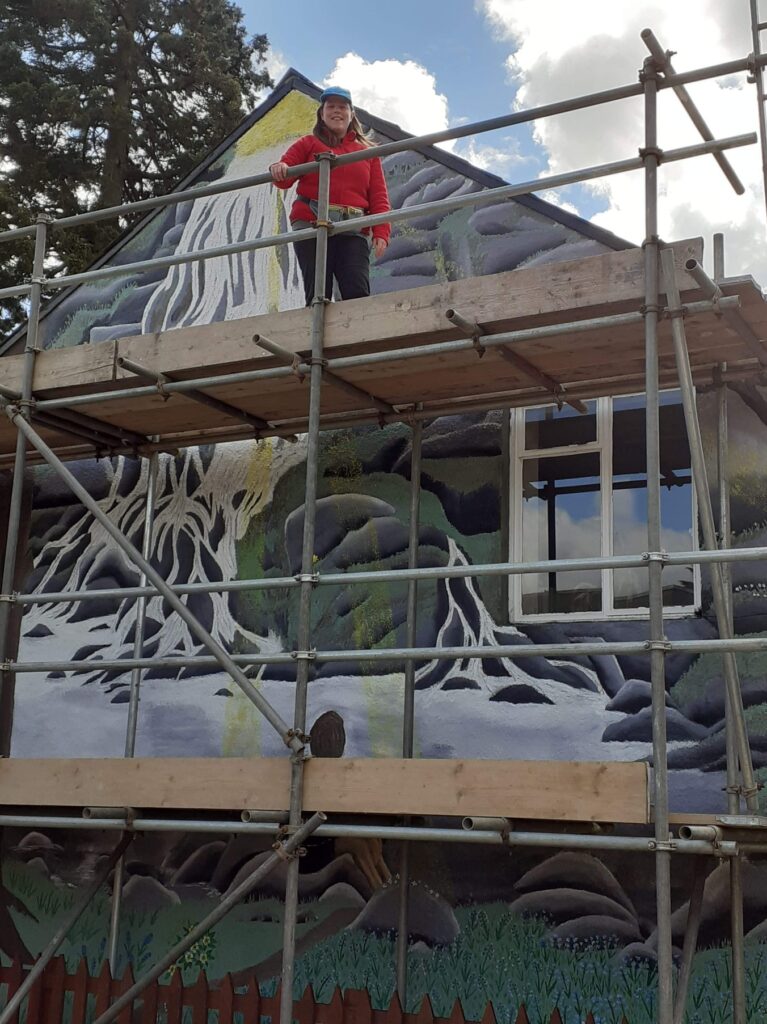 Community spaces
There are some lovely Public art murals and Community spaces taking place that are revamping very tired looking areas. I recently took part in a project called the Valley Street art project. A community art project helping to revamp tired looking alleyways, and community spaces. The artist is given legal permission to paint a design. If the wall is public facing then that is the perfect setting to show off the artwork for all to see. The project is made up of a group of fantastic artists. I have already completed my first wall of the project and I am planning on doing a second one in the summer.
Public art murals
Public art trails can take the form of artist sculptures painted up and themed, to window art themed along your route. Just in the last year I made the short list for a subway mural on a cycling route, from the wildlife reserve to the town.
A proud moment and I continue to enter the artist submissions, I am awaiting the results of some yet to announce the winners….fingers crossed for me!
Email
info@facepaintingbyirene.co.uk or
To discuss your project email me or contact below